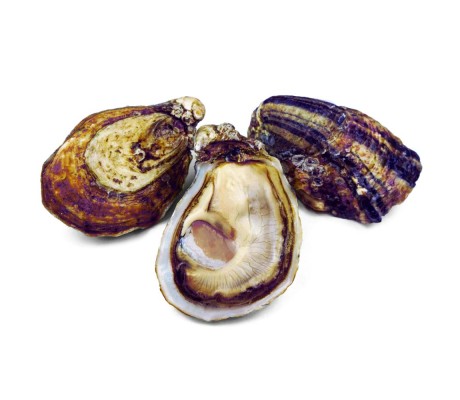 Fat Bastard Oysters
Our Fat Bastard Oyster is the big brother to our beloved Shigoku Oyster. The deep shell is equally as smooth and stylish as the Shigoku, yet the larger size makes it perfect for grilling, steaming or slurping fresh from the shell. The clean crisp taste and an easy to open shell makes this a perfect oyster for everyone.
Read WARNING
You can specify desired delivery date during checkout. However, please keep in mind - Mother Nature runs things. She can cause a weather system, which can delay your package AT ANY TIME. So, please allow an extra day or two when selecting your delivery date.
FedEx SHIPPING RATES:
$10 Flat Rate Shipping for Washington, Oregon and Northern Idaho.
$40 Flat Rate Shipping for anywhere else in the US.
For more detailed information, please read our order guidelines under Terms & Shipping
Fat Bastard Oysters are excellent for the half-shell, and served with a glass of chilled dry white wine. Make sure to chill your oysters to the same temperature as the wine to get the best of both flavors.
For shucking instructions, please click the link bellow:
To store your fresh oysters:
When you receive your fresh, live oysters, remove them from their shipping packaging.
Place them deep side down (hinge up) in an open container (colander works best) to retain their natural juices.
Cover the oysters with a damp towel or layers of damp newspaper.
Place them in your refrigerator.
Oysters stored this way will easily keep 2-3 days in the summer and 3-5 days in the winter.
It's recommended to serve your fresh oysters on a tray of ice, but DO NOT STORE THEM UNDER ICE. The fresh water from melting ice can kill your live oysters.
Product Reviews
This product has not been reviewed yet. Be the first!