Building A Sustainable Legacy
It all began in Totten Inlet with the tiny Olympia Oyster. Our great great-grandfather found his true calling in oyster farming, which started our legacy that lives on today. Since then, every generation of the Taylor family has grown up with a passion for shellfish and for the close-knit communities and rugged landscapes of Western Washington.
Our grandfather, Justin Taylor, saw Puget Sound's potential for a thriving shellfish farming community.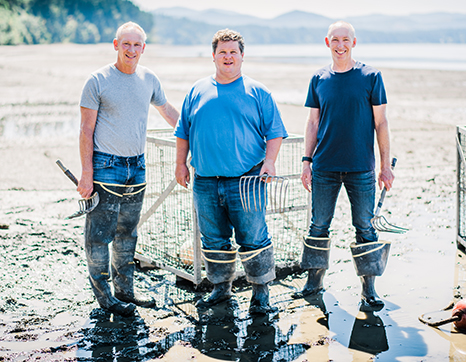 He was a strong advocate for water quality and an innovator of farming techniques. Justin instilled these values and ambitions in us. Today the company is led by Bill and Paul Taylor and their brother-in-law Jeff Pearson who have grown our company past the tidelands bringing our product from tide to table. In the last thirty years they have expanded our product line to include geoduck, mussels and a variety of half-shell oysters. They have created a family environment of over 500 dedicated employees, including their children.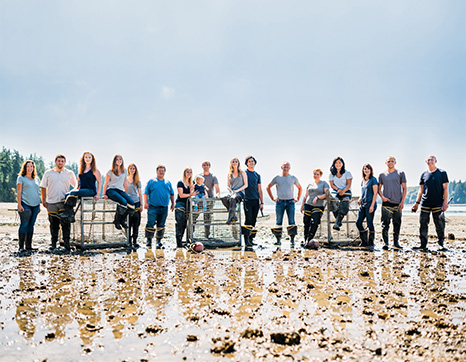 "Just as I know my dad was proud that I had the passion to grow shellfish, I am proud that my children are working to further our legacy."
Paul Taylor