Dec 08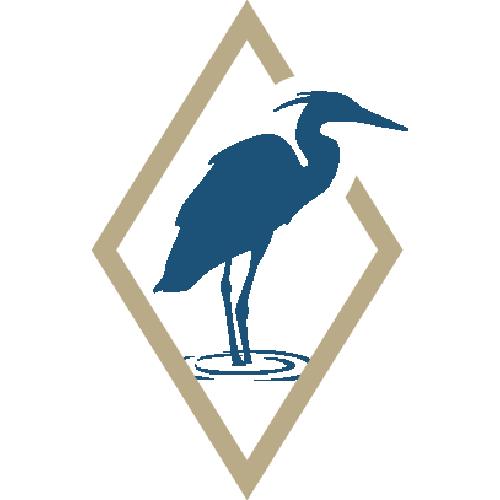 Mussel & Clam Lemongrass Pasta by Christina Trinh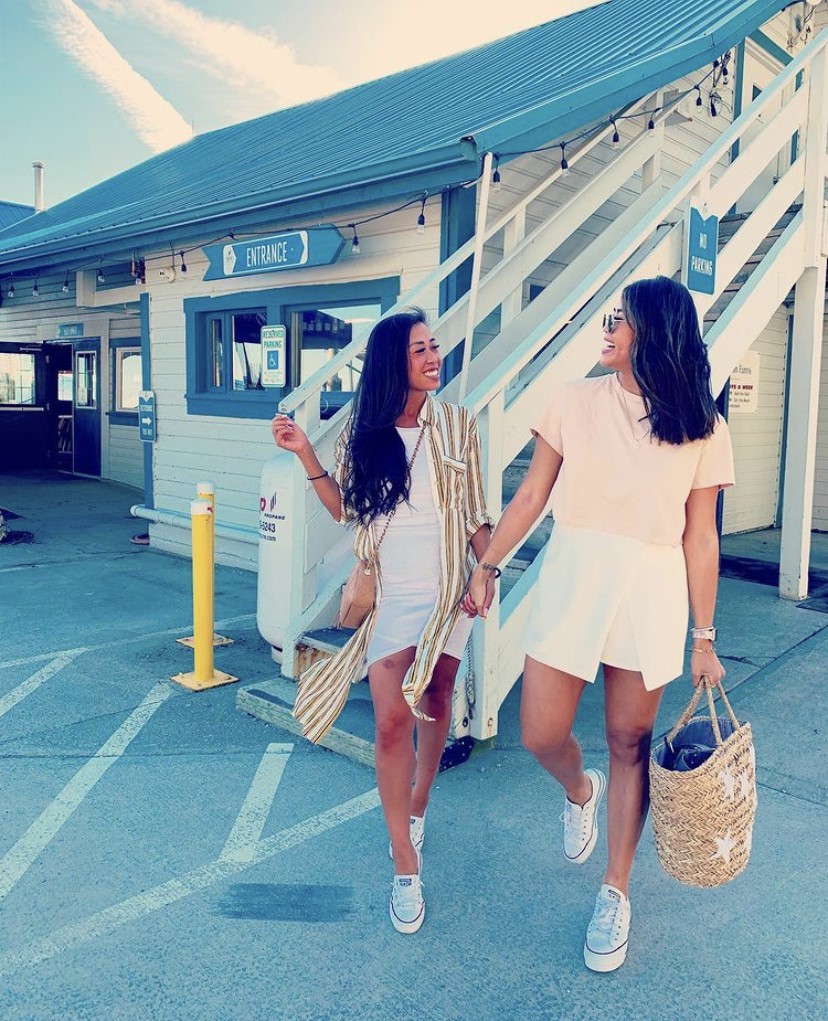 Christina Trinh, long time seafood fan and Seattle based food & lifestyle blogger, sent us her favorite way to enjoy manila clams & mussels at home with her family! For more of her amazing food follow her at @christinatrinh and @christinatrinh_eats on Instagram. #eatinginheels
Mussel & Clam Lemongrass Pasta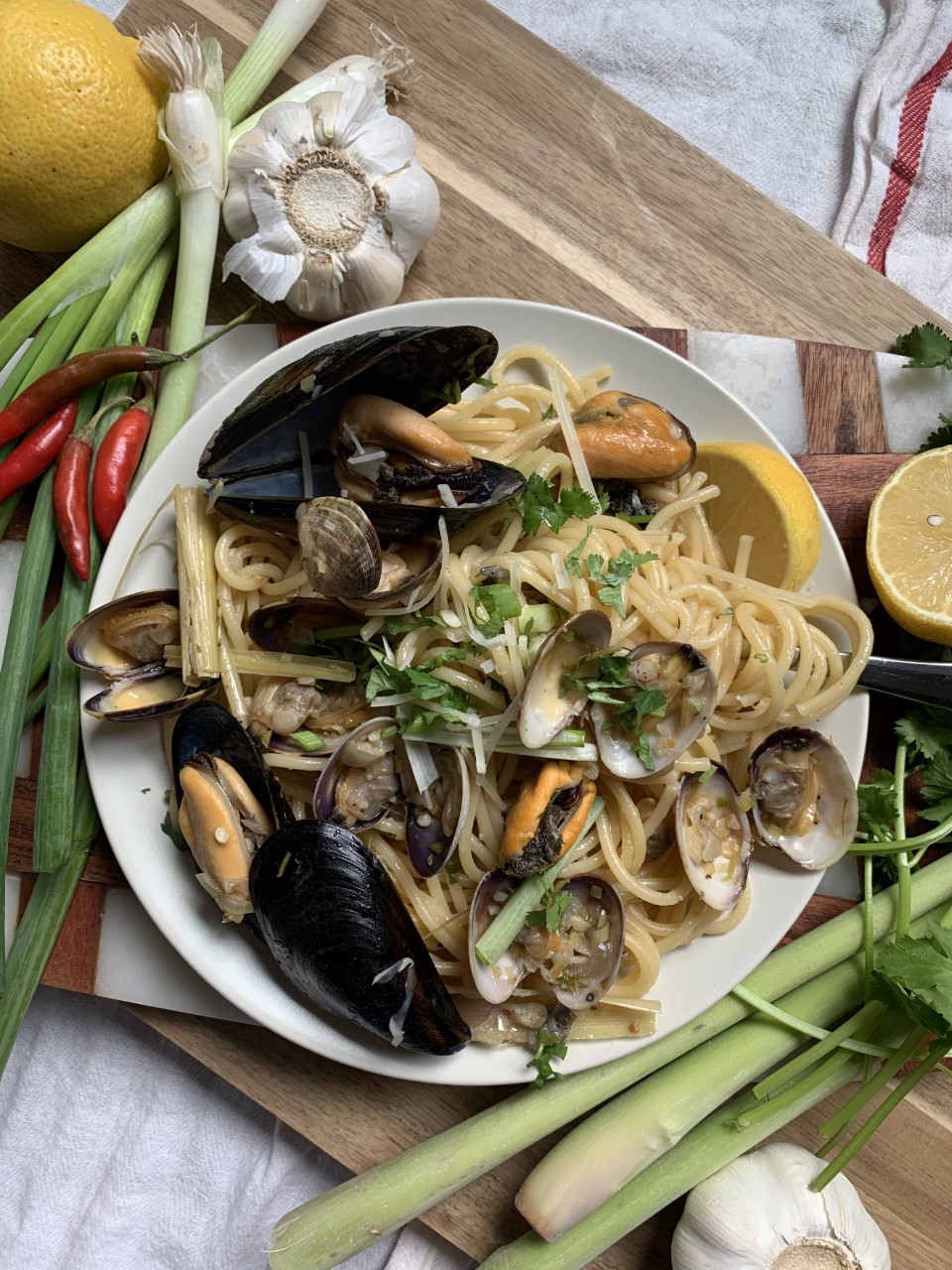 INGREDIENTS:
2 pounds manila clams
2 pounds mussels
1 pound spaghetti noodles
11 garlic cloves minced
1 large shallot sliced
2 lemongrass stalks minced and bruised
8 tablespoons butter
2 tablespoons oil
2 tablespoons fish sauce
2 tablespoons oyster sauce
2 tablespoons honey
2 chili's minced
2 stalks green onion diced
1 small bunch cilantro diced
1 lemon
Salt and pepper for taste
1/2 cup water
1 handful (or as much as you want) shredded Parmesan cheese
INSTRUCTIONS:
Fill a large pot up with water and add salt on high heat. Let come to a boil and add spaghetti.
In a medium size pan add oil, garlic, shallots, lemongrass on medium heat. Cook for 1 minute.
Add 6 tablespoons butter and let melt. Continue cooking for a 2-3 minutes.
In a separate bowl, add fish sauce, oyster sauce, honey, chili's and black pepper. Mix well.
Add mixture to pan and mix well.
Add 1/2 cup water.
Add clams and mussels to pan. Mix well.
Cover and cook for 6-7 minutes or until all shells have opened.
Drain spaghetti when they are to your liking and put back into pot.
Add the rest of the butter in, salt, pepper and as much Parmesan as you'd like.
Pour clams and mussels into the spaghetti and stir in all together.
Plate and top with green onions, cilantro, lemon, more Parmesan and enjoy!