Oct 19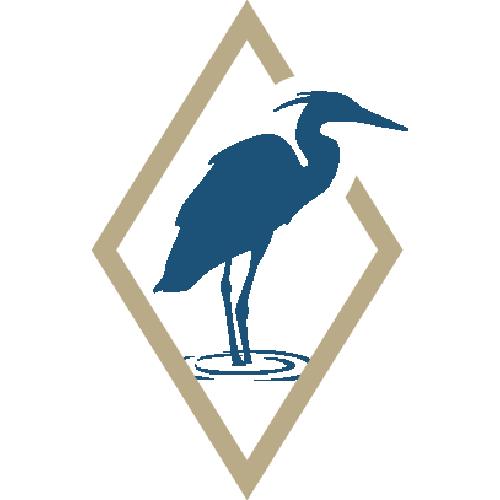 Cornmeal Fried Habanero Hot Oysters with Herbed Yogurt Dressed Lettuce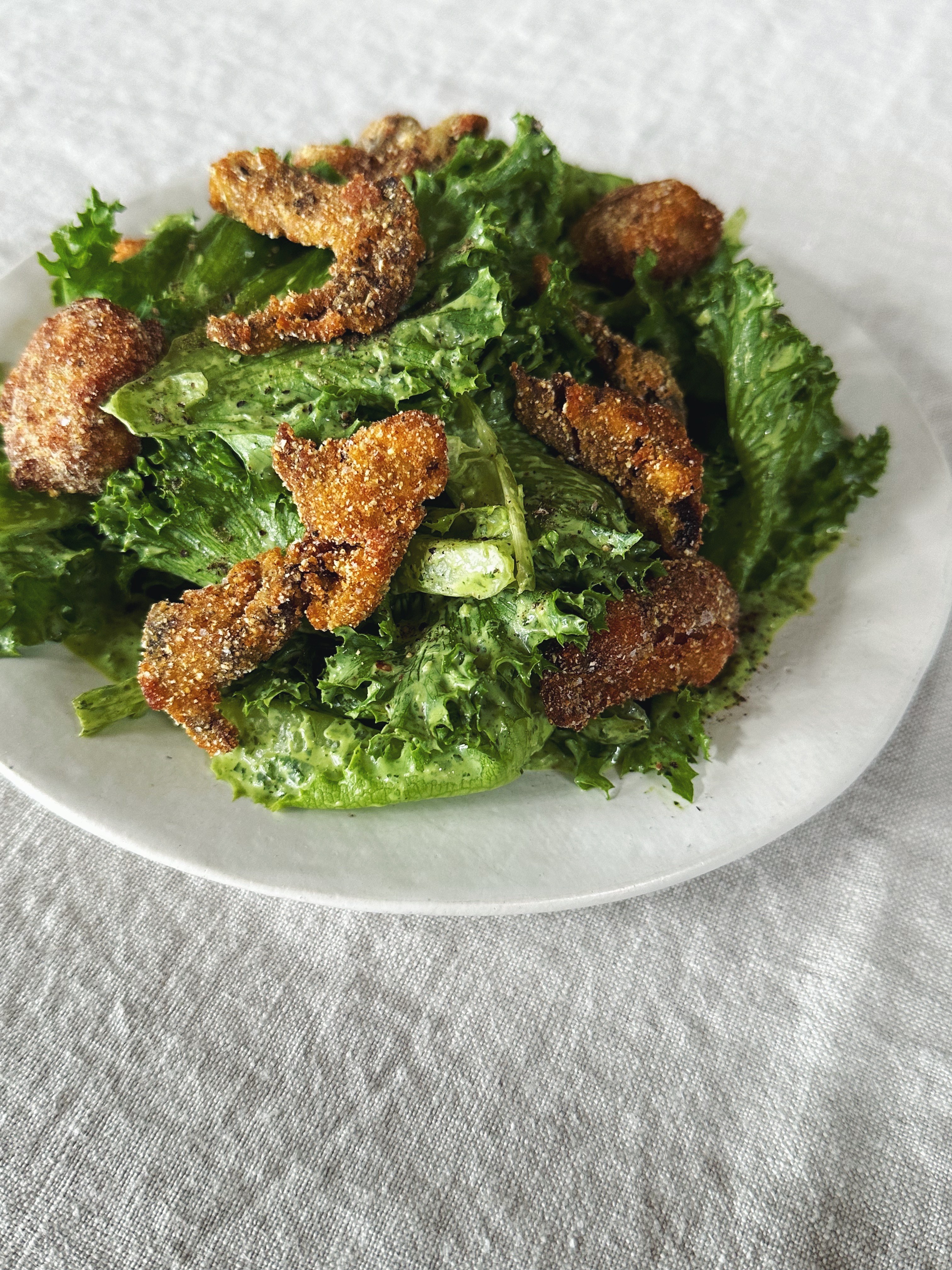 Serves 2
This is an irresistibly crunchy and craveable salad. Fresh, herb laced lettuce is the perfect foil for these spicy, cornmeal fried oysters. The oysters fry up in a jiff, and are snackably addictive - so much so that it could be worth frying up an extra tin to snack on as you assemble your salads. The herbed yogurt dressing is akin to a classic green goddess dressing, but with a luscious tanginess coming from greek yogurt in lieu of the usual mayonnaise and sour cream. This recipe makes more dressing than you'll need for two salads; use any leftovers to dress more greens, for a grain bowl, to lather on a sandwich, or to serve with vegetable crudité.
For the salad:
4 very generous handfuls crunchy lettuce
⅔ recipe Herbed Yogurt Dressing
1 recipe Cornmeal Fried Oysters
For the Cornmeal Fried Oysters
1 tin Ekone Habanero Hot Smoked Oysters
¼ cup buttermilk
¼ cup fine cornmeal
Small pinch salt and black pepper
1 cup sunflower oil for frying
For the Herbed Yogurt Dressing
¾ cup greek yogurt
1 cup tightly packed parsley
¼ cup lightly packed basil
¼ cup lightly packed tarragon
2 tablespoons chopped chives
Zest of one lemon, plus 2 tablespoons of juice
3 tablespoons olive oil
4 medium garlic cloves, roughly chopped
1 teaspoon salt
¼ teaspoon black pepper
½ teaspoon aleppo pepper
Instructions
Soak the smoked oysters in the buttermilk for 10 minutes. Place the cornmeal in a small bowl and season with a pinch each of salt and pepper.
Meanwhile, add all the listed ingredients for the herbed yogurt dressing to a food processor and blend on high until everything is well combined. The finished product should be a beautiful pale green with a luscious, pourable texture. Taste for seasoning and adjust with a touch more salt or lemon if needed. Place in the refrigerator as you fry the oysters.
Place a small wide rimmed frying pan or a small saute pan over medium-high heat. Add the sunflower oil to the pan. As the oil heats, transfer the oysters to the seasoned cornmeal one by one. Make sure to dredge them fully, till no more tacky spots remain. When the oil is shimmering, add a small tester oyster. The oil should bubble viscously upon contact. If it does, you're ready to fry, baby! Add enough oysters to cover the surface of the pan without crowding. Fry for just over a minute per side, or until they're golden and crispy. Remove with a slotted spoon to a paper towel lined plate and season with a pinch of flakey salt. Repeat with any remaining oysters.
Add about ½ cup of dressing to a large salad bowl. Add the salad greens and thoroughly dress them with your hands until all of the nooks and crannies are well dressed. Taste a leaf; does it need another pinch of salt, maybe more dressing? Adjust if needed.
Add a small spoonful of the dressing to the bottom of your serving plates and smear it out to cover as much surface area as you can (more is more here!), then load on the dressed greens. Top with the fried oysters and a small grind of black pepper.