Do you own tidelands and want a small shellfish garden? Visit our Summer seed sales!
We offer oyster, clam, mussel and geoduck seed along with all the necessary growing gear to get your garden started. Grow your own shellfish for the perfect summer barbeque!
Shelton (130 SE Lynch Rd., Shelton)
Samish Farm Store (2182 Chuckanut Dr., Bow)
Quilcene Hatchery (701 Broadspit Rd., Quilcene)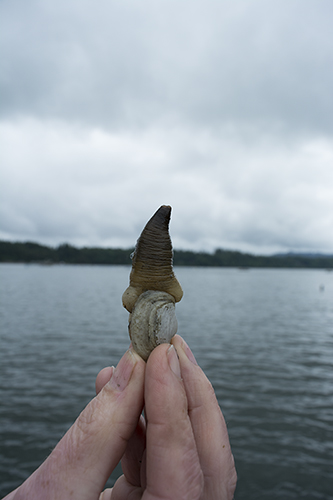 Save the Date:
Shelton Seed Sale Pick-Up: June 2nd, August 25th
Samish Seed Sale Pick-Up: June 16th
Quilcene Seed Sale Pick-Up: August 11th
We will be holding four sales in three locations throughout this summer. You will be able to choose clam, oyster, mussel and geoduck seed and all necessary gear. Much like in the past, we will have experts on site to answer any farming related questions.
This will be the second year that we use this new online sales system, and we believe it has been a fantastic way to shorten your wait time on the day of pick up and allows us to do our best to fulfill your orders. Seed will become available for online purchase the Tuesday before each Saturday sale. For example: on Tuesday, May 29nd, beginning at 10 am, seed and gear will be available at our website for the June 2nd Shelton pick-up. And don't worry, if we sell out online, we will have a limited amount of seed held over for purchase the day of!
We will follow this same system with each of our four seed sales this summer. The seed will be available for online purchase the Tuesday before the Saturday pick-up date. As we grow closer to our sale dates, our website will have information about pricing, how to plant, what gear to purchase with what seed, and much more. Seed availability will not be announced until the Tuesday at 10 am before the Saturday pick-up.
Additional ordering information will be sent out at the beginning of May and will provide step-by-step instructions on how to pre-order your product online.
We realize some of our valued seed sales customers may not be able to take advantage of online ordering, so we will be here for you, as in the past, on a cash & carry basis the day of each sale. We look forward to seeing you all when you pick-up your seed and gear this summer!
Below is a graph of online availability and its corresponding pick-up date and location:
| | |
| --- | --- |
| Tuesday, May 29nd (10 am) | Shelton Saturday, June 2nd. Pick-up 8am - 11am |
| Tuesday, June 12th (10 am) | Samish Saturday, June 16th. Pick-up 8am - 11am |
| Tuesday, August 7th (10 am) | Quilcene Saturday, August 11th. Pick-up 9am-11am |
| Tuesday, August 21st (10 am) | Shelton Saturday, August 25th. Pick-up 8am - 11am |
SEED SALE FAQs
HOW DO I FIND MY TAX PARCEL NUMBER?
To find your tax parcel, you will need to browse to the county assessor website (The County where the seed will be planted). For a complete list of counties, please go to https://dor.wa.gov/find-taxes-rates/property-tax/county-assessor-and-treasurer-websites. Once at your county assessor site, find "search my property" or "tax parcel lookup" and follow the prompts. Write down your tax parcel number and enter it into the appropriate box in our online order system.
WHAT OYSTER SEED MIX WILL YOU HAVE AT THE SALE?
It varies from sale to sale. Each Tuesday, we will post to our website the seed available for the upcoming Saturday sale. Manila Clams and Mussels are generally in good supply each sale.
I'M BRAND NEW, HOW DO I GET STARTED? WHAT DO I NEED?
Growing shellfish on a hobby scale is pretty straightforward. We sell all the gear and seed needed to get started. We have managers on hand at each sale to answer all your questions. In addition, displays will be set up to show you the different grow out options available to you. Our Seed Sales bring together a community of shellfish gardeners, so ask around at the sale!
HOW MANY OYSTER SEED PER BAG CAN I EXPECT?
We pre-bag oysters by volume. Counts vary as oysters grow at different rates. The average you can expect is 300-400 oysters per bag. We recommended splitting these equally between 5 grow bags. Purchasing a few extra bags is a good idea to "change-out" as oysters grow big.
CAN I COME THE WEEK BEFORE TO PICK-UP THE GEAR AND GET SET UP?
No, we sell all the gear you will need on-line starting the Tuesday before the Saturday seed sale, or you can purchase gear the day of the seed sale.
CAN I COME PICK-UP FOR MY NEIGHBORS?
When seed is purchased online, you can have your neighbor pick-up for you. They MUST have your printed confirmation order with them. If you are planning on purchasing day of, you will need to be present.
WHAT OYSTER SEED DO YOU RECOMMEND FOR A FIRST TIME GROWER?
We would recommend you try a couple different types of seed. Every beach has different results. Experiment, and find what works best on yours!
HOW LONG WILL THE SEED HOLD OUT OF THE WATER?
Plant clam and geoduck seed the same day. Oyster seed is ok for an additional day, but we recommend all purchased seed is planted no later than Sunday
HOW MUCH DOES THE SEED COST?
Pacific Diploid Oyster sold by volume $60/bag
Pacific Triploid Oyster sold by volume $75/bag
Kumamoto Oyster (when available) sold by volume $90/bag
Manila Clam sold per 1000 $18/K
Mediterranean Mussel sold per foot $21/ft
Geoduck Clam $1.50/each
Our expert farmers will be there to answer all of your questions and prepare you to grow a successful shellfish garden.
LEARN MORE ABOUT HOW TO GROW AND CARE FOR YOUR SHELLFISH GARDEN: CARE & GROWING INFORMATION
As a fellow shellfish farmer, we ask that you consider getting involved to support the efforts to keep the Washington State marine waters clean and safe. Below are just a few ways you can help out!
Get involved in local shoreline and growth management planning
Maintain your septic system in good working order
Collect and dispose of pet waste
Fence your horses or cows out of streams
Recycle used motor oil and dispose of household hazardous wastes at appropriate facilities