Jan 23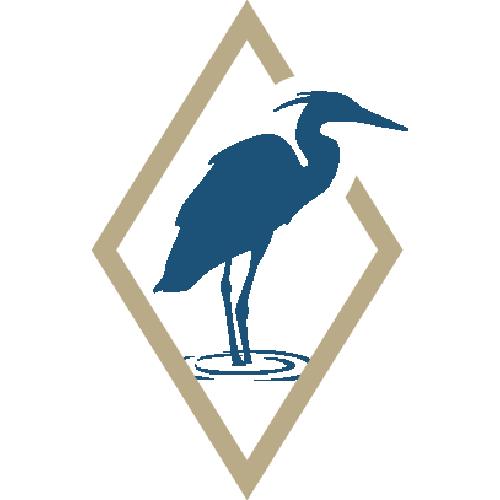 Miso Clam Carbonara
Though this super savory pasta dish might contain a handful of steps before you turn on the heat beneath your pots, once you get cooking it's a fast fire with results that look restaurant-esque. Plus we've found prep work to be some of the best times to flirt in the kitchen, so mise your station, bat your eyes and get to cooking.
Serves 4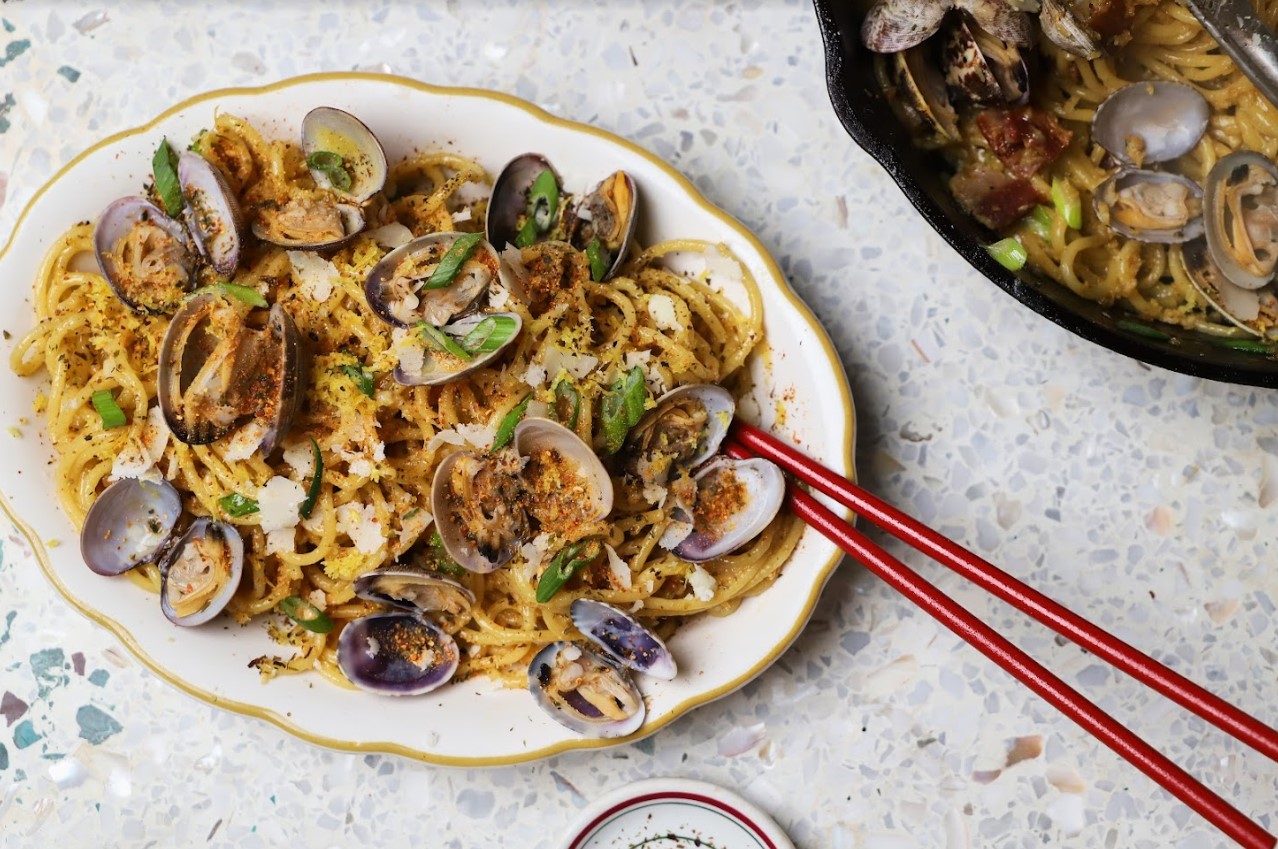 2 cloves of garlic, grated
2 eggs, plus two egg yolks
½ cup grated Parmesan
2 teaspoons black pepper
3 teaspoons kosher salt.
3 tablespoons white miso paste
2 lb manila clams
2 cups dry white wine
4 thick slices of bacon cooked and chopped
2 scallions, greens and whites separated
2 tablespoons unsalted butter
2 teaspoon seaweed flakes, plus more for garnish
1 lb fresh pasta
togarashi , for garnish
Lemon zest, as garnish
Grated asiago, as garnish
Firstly whisk eggs, miso paste, salt and pepper in a small bowl and set aside. Cook clams in white wine until each clam opens- if some are stubborn, cajole them with a wooden spoon; reduce heat and set aside. Next bring both a large pot of salted water to a boil as well as heat a saucepan over medium high heat and melt butter. Cook grated garlic and the white ends of your scallions for three minutes or until translucent and aromatic as you boil fresh pasta until al dente (about four minutes) and drain. Transfer pasta to your heated saucepan and toss your spaghetti noodles with tongs.
Pour a cup of the clam liquid over pasta and continue to toss with tongs before lowering the temperature under the pan to low and slowly (being mindful not to cook the eggs) incorporate the egg and cheese mixture into the spaghetti until creamy. Once again using your tongs, toss opened clams, seaweed flakes, and bacon into the pasta until evenly combined. Garnish with scallion greens, remaining seaweed flakes, togarashi, lemon zest, and asiago and serve.