Dec 10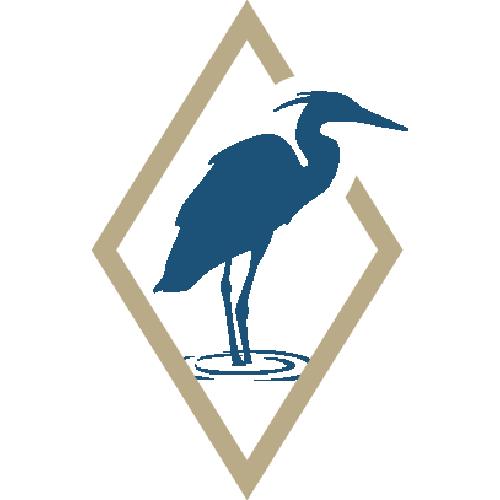 Oyster Pot Pie by Annie Nguyen
Seattle foodie and friend to Taylor Shellfish, Annie Nguyen, has sent us another amazing recipe from her home kitchen. Oyster Pot Pie is a perfect winter meal for any cold Pacific Northwest day!
If you are not a huge fan of just plain raw oysters, then this recipe is just for you. We are taking the classic chicken pot pie and making a pot pie using oysters and adding our favorite with it - bacon! Everyone loves bacon right?! With this recipe we will be using puff pastry to cover our mini pots, let it bake to that nice golden and buttery top. Bake into it and enjoy. So let's get baking... - Annie
Love this recipe? Follow Annie on her food adventures on Instagram @annie_eatsfood or on her website throughannieswindow.com!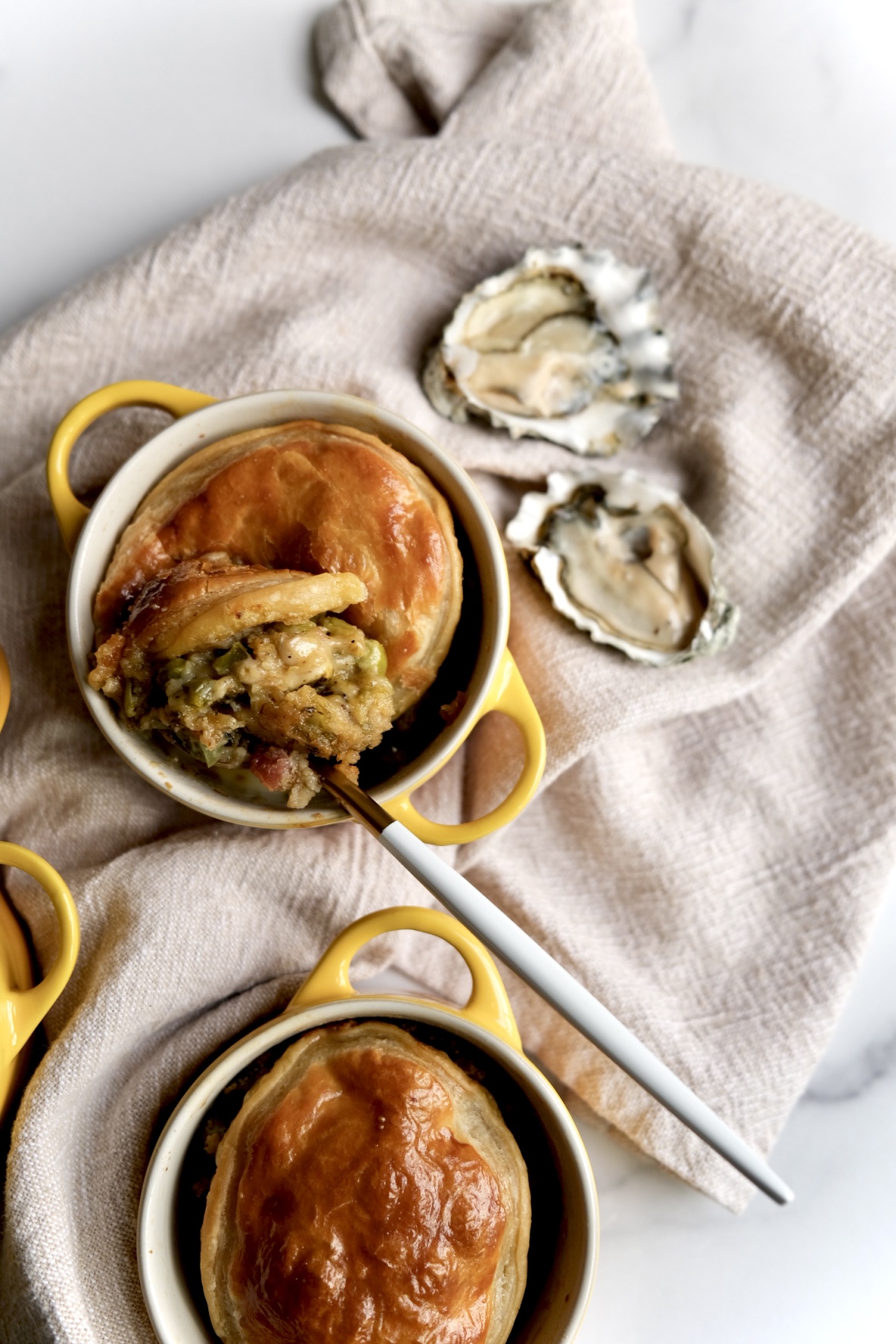 Prep Time: 20 minutes
Cook Time: 40 minutes
Total Time: 1 hour
Servings: 4
INGREDIENTS
1 16oz shucked small oyster meat
3 bacon sliced,diced
3 tbsp unsalted butter
1 cup mushrooms, thinly sliced
5 green onions, sliced
2 celery sticks, chopped
1 jalapeno pepper, seeded and minced
2 whole garlic clove, minced
1/2 cup frozen green peas
2 tbsp fresh lemon juice
1/4 cup dry white white
2/3 cup all-purpose flour
3/4 cup heavy cream
1/4 tsp sea salt
1/4 tsp ground black pepper
1/4 tsp red chili flakes
1 tsp old bay seasoning
1 large egg, whisked
1/2 package frozen puff pastry sheets, thawed
INSTRUCTIONS
1. Preheat the oven to 400F. Drain extra liquid from the shucked oysters. Cook bacon in a nonstick pan, remove and drain bacon on paper towels. Add unsalted butter to the nonstick pan and add mushroom, celery, and green onions. Saute for 5 minutes. Add jalapeno pepper, 2 minced garlic, green peas and lemon juice, and cook for 1 minute. Add wine and cook for 2 minutes. Sprinkle with flour; cook, stirring constantly, 1 minute. Stir in cream, and seasonings. Stir for another 2 minutes and remove from heat. Add in oysters and chopped bacon.
2. Greased 12-oz ramekins and spoon in mixture. Cut pastry sheets into circles, slightly larger than ramekins and place 1 on top of filling. Whisk together egg and 1 tbsp water; brush mixture over pastry. 3. Bake at 400F for 30-35 minutes or until browned. Remove and allow it to stand for 5-10 minutes before enjoying!