Our foundation since the beginning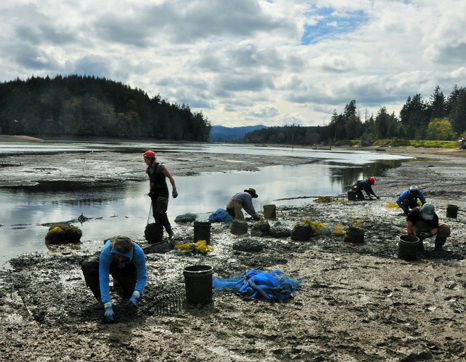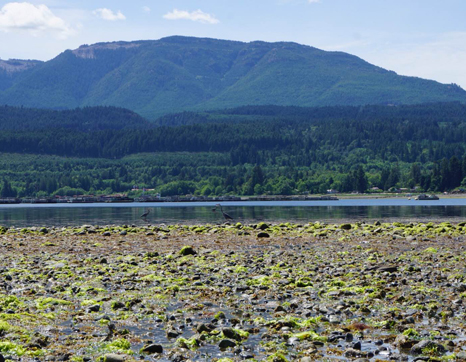 The rich waters of Totten Inlet grow some of our greatest oysters including the acclaimed Totten Inlet Virginica.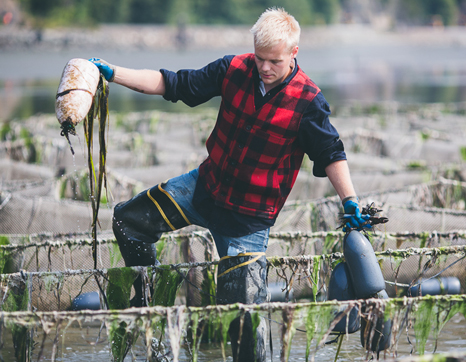 On the rocky shoreline and gravelly bottomland, our manila clams flourish. Some clams come from Little Skookum Inlet, where clam farming began in the Pacific Northwest and a lot more from Oakland Bay, which is the backbone of our clam production – the largest in North America. And finally, some of our farms are not on the ground at all. Our mussels grow from floating rafts, where they fatten in the nutrient rich waters.
But it is never that easy. Our farming environment is always changing and the learning process is constant.
This is why we rely on the extensive knowledge of our seasoned farmers who have continued to innovate for over 125 years.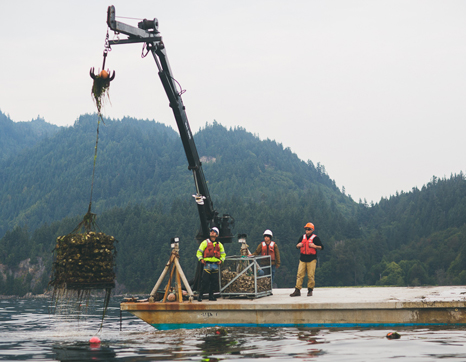 One of our greatest accomplishments is our family of tide tumbled oysters – the Shigoku, Fat Bastard, and Grand Cru. These oysters grow in the open expanses of Willapa and Samish Bays, where wave and wind continually agitate the oysters, helping them to form their hard shells and remarkably deep cups.
"As our farms continue to grow and change, so will we. With an expanding range of growing techniques and farm sites, we will continue to deliver the ultimate shellfish experience from tide to table."
Paul Taylor
---